Rahui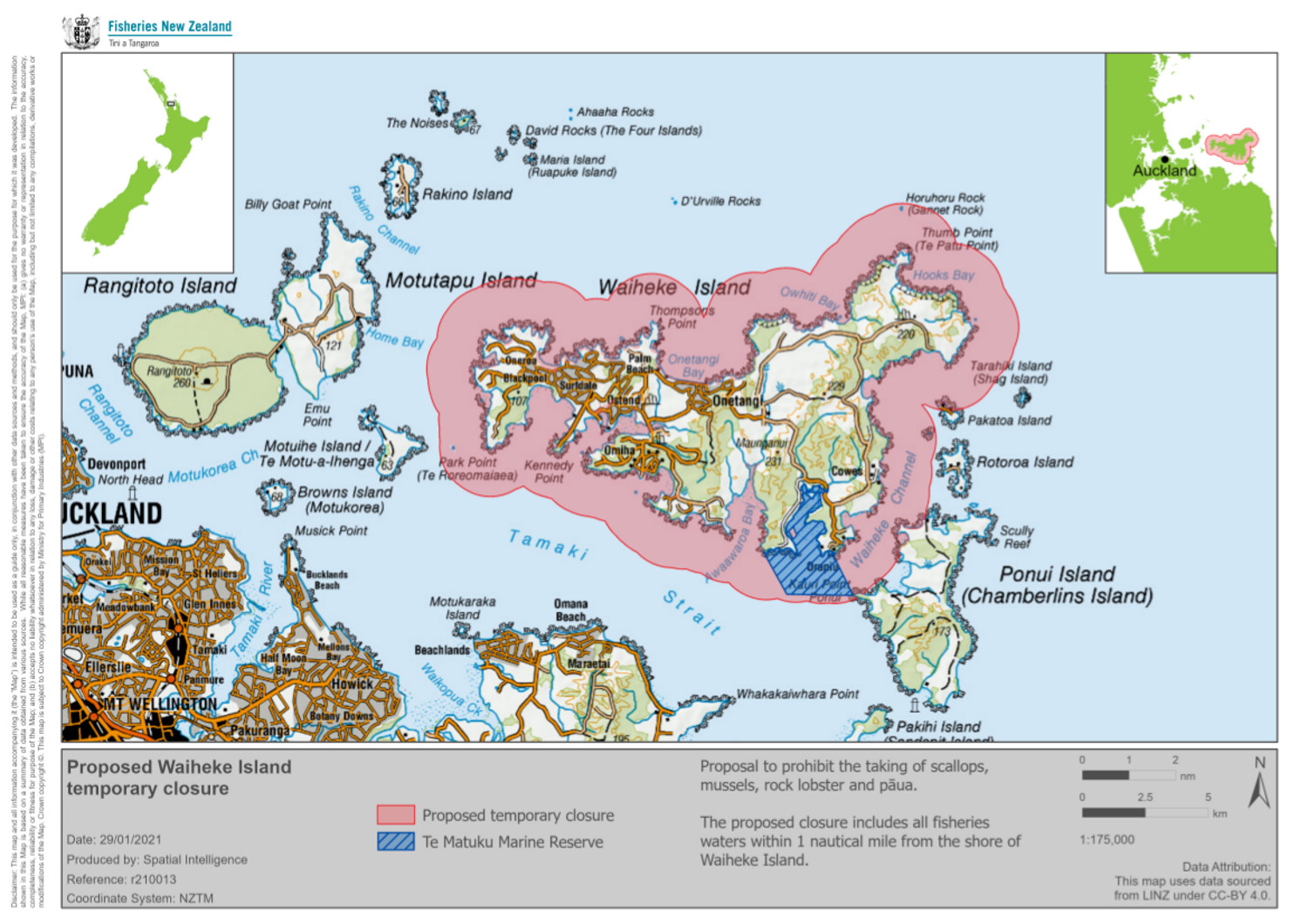 Ngāti Pāoa on the 31st January 2021 placed a Rāhui on 4 species on an area within 1 nautical mile surrounding the Waiheke Island coast.
An application has been made to Ministry of Primary Industries, requesting enactment of section 186A of the Fisheries Act. Submissions are currently being requested and must be made to MPI by 22 March 2021.
This temorary closure is requested for two years and requires no take of Tipa (scallops), kūtai (mussels), kōura (crayfish) and pāua (abalone).
The Waiheke Marine Project have offered support to the Rāhui as it was one of the actions forming part of nine committments agreed by participants of the Future Search Hui at Ahipao in October 2020.
More information can be found here https://www.waihekemarineproject.org/