Waiheke Jazz Festival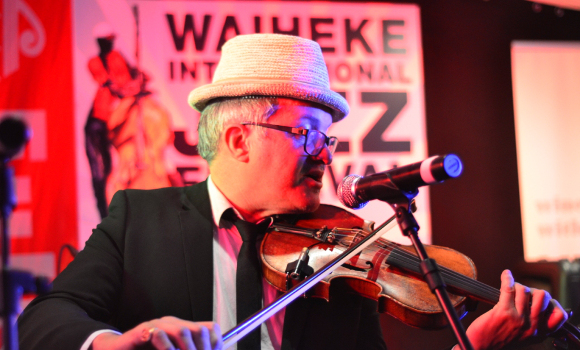 2022 dates 15th - 18th April   ~ Easter Weekend
Visit Waiheke Island & experience a long weekend of Jazz
____________________________________________________________________________________________
Easter is Jazz Weekend !
The Waiheke Jazz Festival delivers a stellar line up of local and international stars.
A stunning day trip or weekend getaway.
This iconic event now incorporating Jazz concerts, performance art, exhibitions and painting workshops and wide-ranging music genre, including Djs, bands and solo performances (including non-jazz).
For tickets and info go to our website - and like us on facebook.com/waihekejazzfestival
Locations:
See programme for venue information
Email:
info@waihekejazzfestival.co.nz
Web:
waihekejazzfestival.co.nz