Gannet Rock - Horuhoru Rock
Gannet Rock ~ Horuhoru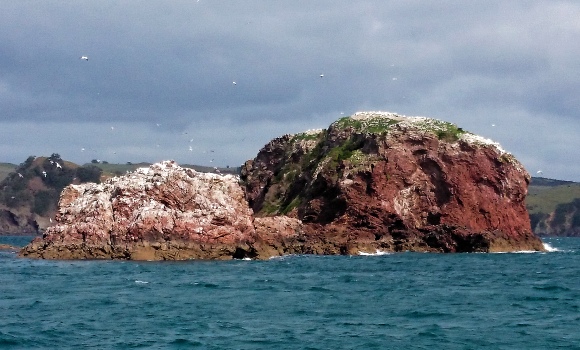 Just 1 km off Hooks Point lies Gannet Rock, also known as Horuhoru Rock
Named after its resident Gannet population this is one of 5 colonies in New Zealand that thrive each year with thousands of new born Gugas.
Gannets, (or Takapu) are often seen diving the bays of Waiheke and soaring along its coastline.
Gannet Rock, coated in a white blanket of guano & visible for miles, can be reached by boat or scenic flights.
Waiheke By Sea and Auckland Seaplanes have great options to view this iconic location which is also reachable by a Guided Sea Kayaking experience.