Ross Adventure BASE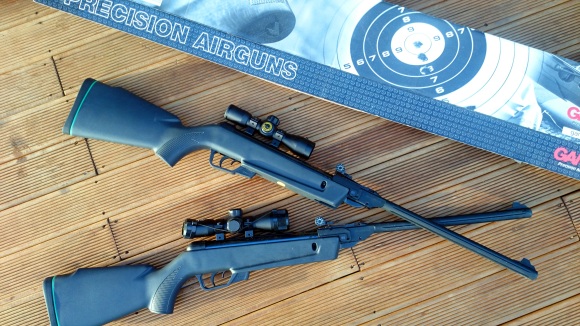 Target challenge 
A multi-challenge designed for groups 4 or more.
Air rifle with scope. Archery, horse shoe pitching.
Perfect for corporate groups. Bookings essential.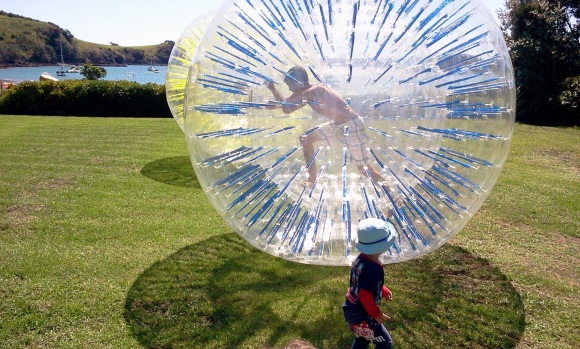 Human Hamster and Bumper Ball Ride
Experience the sensation of running inside a
bubble. Control direction and speed, bump
into others or try speed runs.
Family fun and ideal for groups. Challenging
games set out for your entertainment.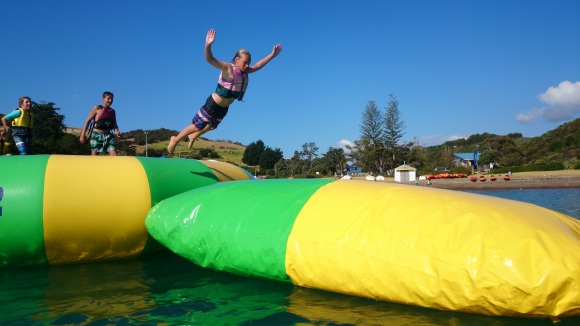 Water Trampoline slide & pillow
Jump - spring - bounce - slide - somersault.
Look for our massive green and yellow water
trampoline and its slippery slide.
Family fun times floating on Matiatia Bay for
making your big splash.
Location
:    Matiatia 150 metres right off wharf
Phone:
      09 372 5550
Email:
       info@kayakwaiheke.co.nz
Web:  
      www.rossbase.co.nz