Waiheke Wings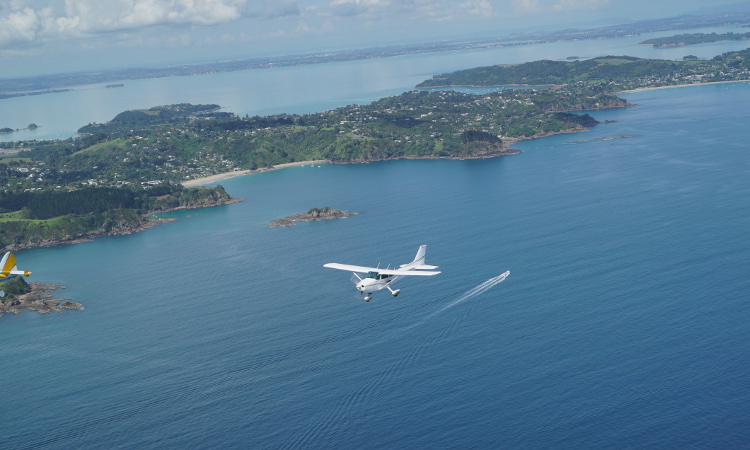 Opening Day 11th October 2020
We are planning an open day on the 11th October with a sausage sizzle for Rotary and the Coastguard and a range of food stalls at the airport as well as some classic planes and cars on display and our neighbouring vineyards are doing wine-tastings. 
For locals, we will be offering 99$ scenic flights for adults & $50 for children over the island and if the Americas Cup Boats are training, then we will fly over the racing yachts as well.  
If the weather is not suitable on the 11th then we plan to have the event on the following Sunday, i.e. the 18th of October.
Scenic Flights and Transfers
View Waiheke from the top.
Take off from Waiheke Aerodrome. Immediately enjoy the local beauty of the beaches, vineyards, coastline, the Hauraki Gulf and Coromandel.
Scenic flights from $139.
Transfer flights to and from Auckland and many other locations in the North Island.
Location: 171 Carsons Road, OnetangiPhone: 09 390 1111Email: 
info@waihekewings.co.nz
Web: 
https://waihekewings.co.nz/
Waiheke Island Airstrip