Kayaking Tours
Kayaking with Ross Adventures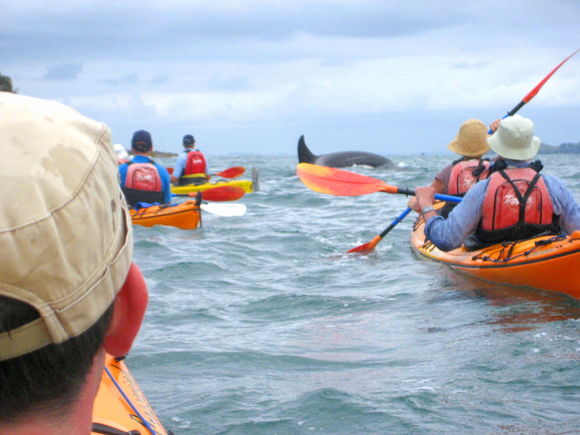 Don't miss Waiheke's most scenic and secluded places discovered on your personal adventure.
It's easy, safe and ideal for families or couples –anyone – looking for that unique experience only found by kayaking.
Guided tours by our experienced team: 9am-1pm or 1pm-3pm 1/2 days or full days
Hire options available on our 'Sit on Top' kayaks which have comfortable seats & quality paddles
A must do is the 1hr paddle around the safe haven of Matiatia harbour returning under the wharf back to base.
Bookings essential, by phone or email
Location: Matiatia Beach, near to the ferry terminal, Western end of Waiheke IslandPhone: 09 372 5550Email: info@kayakwaiheke.co.nzWeb: www.kayakwaiheke.co.nz
Kayak Base