Sculpture on the Gulf
Next showing is
4
th
 – 27
th
 March 2022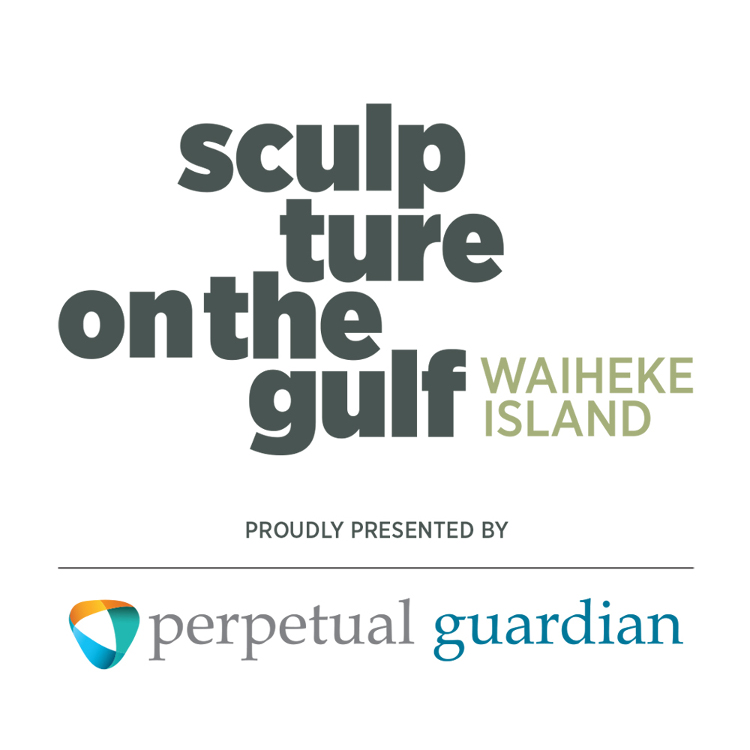 Sculpture on the Gulf is arguably the most influential of all New Zealand's 'galleries without walls', and has gone on to inspire similar exhibitions around the world.
Set amongst some of the most magnificent coastal landscape in the world, the undulating walkway, which snakes its way around the headland from above Matiatia towards Church Bay on Waiheke Island, has served as a temporary home for pieces created by a who's who of New Zealand art, including Virginia King, David McCracken, Brett Graham, Phil Price, Gregor Kregar, Sriwhana Spong, Jeff Thomson, Chris Bailey, Anton Forde, Kazu Nakagawa, Denis O'Connor and Chris Booth.  
Giant rambling pōhutukawa, pockets of native bush and pebble-strewn beaches provide niches for sensitively placed works of art, made with this exquisite location in mind. Often a glittering sea is the only backdrop. Some artworks can be seen from a distance, encouraging a developing understanding as one gets closer to the work, others surprise us as we round a corner or reach the crest of a hill.
Sculpture on the Gulf is only a 35 minute journey by ferry from downtown Auckland. 
The next event will be held in 2022, and exciting plans are underway for an exhibition like no other. 
Our Matiatia headland is tūrangawaewae – a place for all artists to stand tall.
Web:
Perpetual Guardian Sculpture on the Gulf
headland Sculpture on the Gulf