Cactus Bay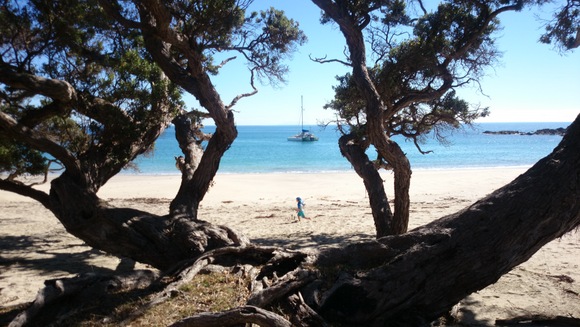 Considered by many locals to be Waiheke Island's best beach. With pohutakawa trees growing out of the white sands, sub-tropical bush in the valleys, and clean clear waters to swim or snorkel.
The name Cactus Bay is derived from the presence of several Agavi cactus growing unusually on the western side.
Cactus Bay is only reachable by boat  - there is no public road access which results in fewer visitors. 
Kayak Waiheke have a Guided Sea Kayak experience that reaches Cactus bay.
There is also a Charter boat offering Coastal Excursions to Cactus bay.