Vineyards of Waiheke Island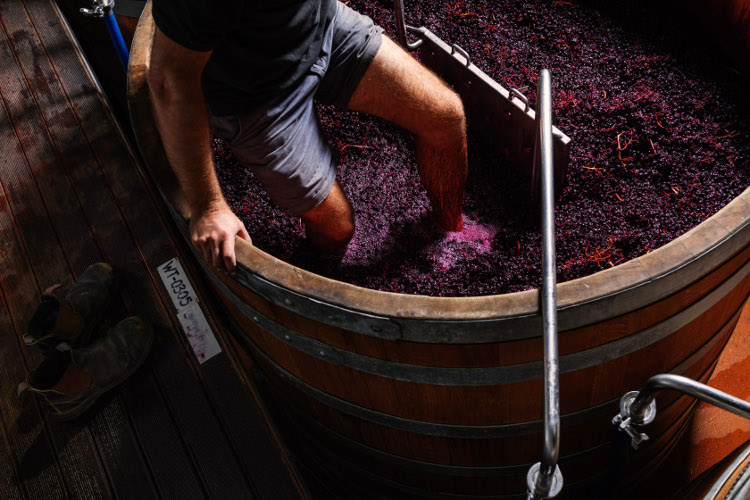 Waiheke Island's climate is both drier and warmer than the Auckland isthmus.
The ocean acts as both a fan and an insulator, with sea breezes moderating rising temperatures in mid-summer, and the ocean moderating falling temperatures at night. Mean temperatures during the growing season are comparable to much 'hotter' regions but without the extremes and, critically, these moderate temperatures extend longer into the early autumn ripening period of March and April, allowing later varieties to ripen fully over an extended period. 
Waiheke vineyard soils are generally highly mineralised but naturally low in pH and phosphate, with a high porosity but low permeability. Clay soils are thought to aid 'mouthfeel and structure' in Merlot, Chardonnay and Syrah, and low-fertility, mineralised soils are generally conducive to flavour in wine. 
There are at least 20 tasting room and cellar door operations on Waiheke, many with full restaurants, providing a wide variety of wine experiences for visitors.