Boogie Van Brewing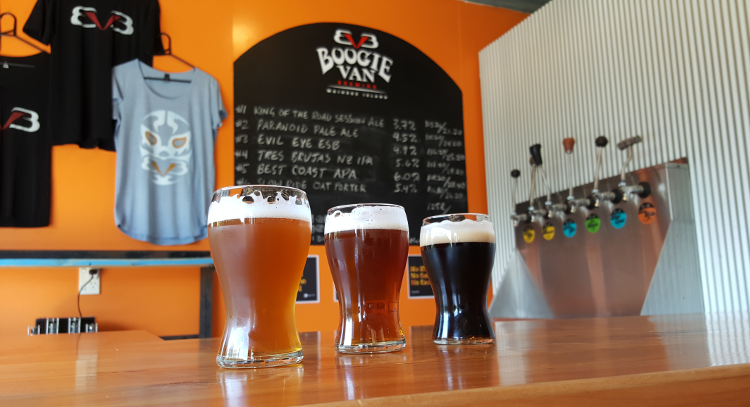 Hidden gem craft brewery in the industrial heart of the Island. 
Visit the laid-back tasting room to sample beers from 6 rotating taps.
Bottles and merchandise to take home. 
Kegs and tap rentals for weddings and parties.
Private tasting groups and brewery tours.
Open afternoons Fri-Sun
Check on our social pages for current hours.
Location - 
29B Tahi Rd, Ostend
Phone - 
027 519 9737
Web - 
boogievanbrewing.co.nz
facebook.com/BoogieVanBrewing --  instagram.com/boogievanbrewing
find Boogie Van Brewing