Christine...The Artist Goldsmith
Christine...The Artist Goldsmith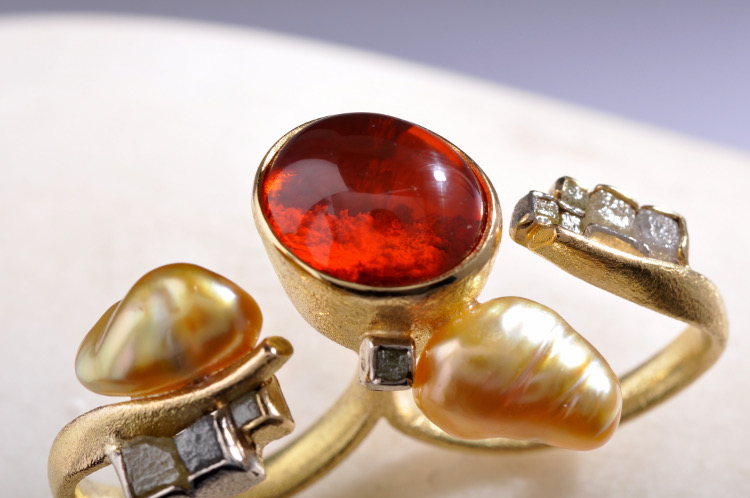 Featured photo:
A Mexican fire 'cherry' opal sits amidst this double ring, flanked by golden keshi pearls and rough diamond cubes. Created in 18ct yellow and white gold, with a textured finish (to allow the stones to stand out) the effect is dramatic and very personal. For the ring and middle fingers of the right hand. CHW 2017.
Christine...The Artist Goldsmith is a gallery for handmade jewellery at the entry to Oneroa.
Look for us opposite the new library building.
See exclusive designs by German-trained goldsmith Christine Hafermalz-Wheeler and ask to try on her signature Double Rings.
Opening hours: Thursday to Monday 11.00 to 3.00 or by appointment
Studio visits are also possible, by appointment.
See the Waiheke Art Trail in the printed guide at position #3
Location
106b Oceanview Road, Oneroa
Ph:
 09 372 7509
Web:
www.theartistgoldsmith.com
Christine...The Artist Goldsmith