Sealink car & passenger ferry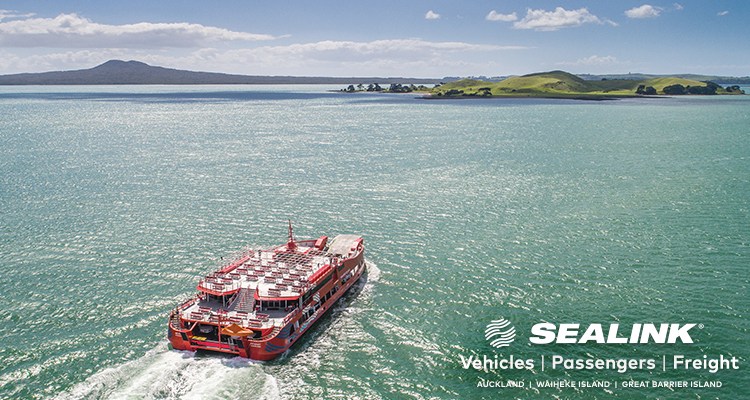 SeaLink Relocates from Wynyard Wharf to Hamer St

SeaLink is being relocated from its existing Wynyard Wharf terminal as a result of the America's Cup 2021 regatta.
Auckland Council and Panuku Development Auckland are working together with SeaLink to deliver a new purpose-built passenger and vehicle ferry terminal at 56 Hamer Street, one street back from the current terminal.
This is scheduled to open on 6 November 2019. 
A key part of the development of the new terminal is the relocation of SeaLink's existing vehicle ramp to the new Hamer Street terminal.
This will take place from 29 October to 5 November. During this time SeaLink will be unable to operate its vehicle ferry services from Wynyard Wharf.
This means all Auckland services to Waiheke will run out of Half Moon Bay from 29 October to 5 November.
We will keep our website updated with the latest information.  Please visit https://www.sealink.co.nz/media-news#linkspan  
SeaLink apologises for any inconvenience caused during this period of exciting change.
---
---
SeaLink are your only drive-on/drive-off ferry service to Waiheke Island. We also take foot passengers for all sailings.
Our services operate every day of the year and you can enjoy a selection of food and beverages from our onboard cafes.
Sailings depart from Half Moon Bay, East Auckland and Wynyard Wharf in Auckland City.
Bookings are essential.
Our timetable can be found here with online bookings.  
Location: Half Moon Bay Terminal, 36 Ara Tai Road, Half Moon Bay, East Auckland 
Location: Wynyard Wharf Terminal, 11 Brigham St, Auckland Central (moving to Hamer St, Auckland City early November 2019) 
Location: Waiheke Terminal, Donald Bruce Rd, Kennedy Point, Waiheke Island (Southern side) 
Phone: 
09 300 5900 or 0800 732 546
Email: 
info@sealink.co.nz
Web: 
www.sealink.co.nz
Half Moon Bay terminal
Wynyard Wharf Terminal